Reedin Super Wing 2021










31% sale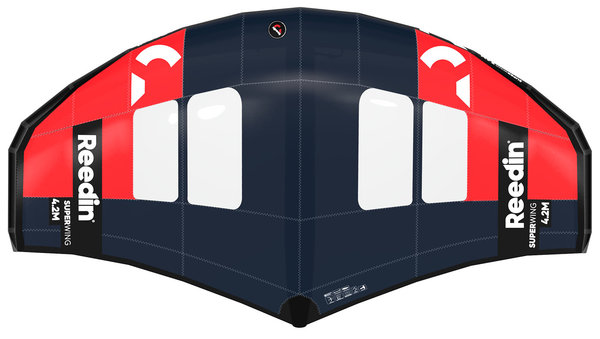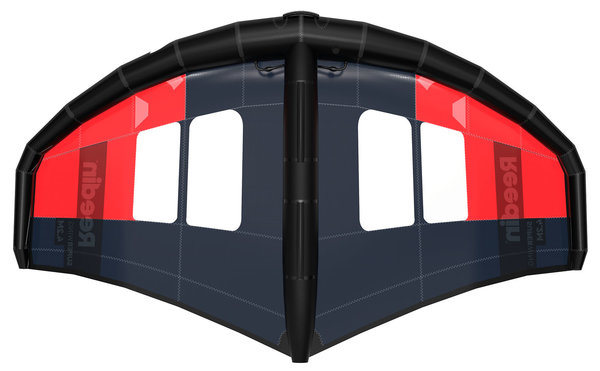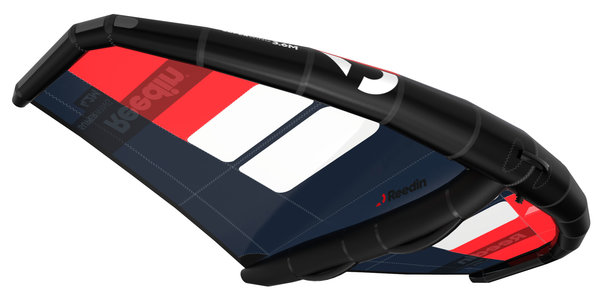 Product description
Reedin Super Wing 2021
Sizes: 2.1, 2.8, 3.6, 4.2, 4.7, 5.2, 6.0
Get onto the latest watersport with the most advanced wing
Who is it for:
The SuperWing will please aspiring wing riders as well as advanced riders looking to push their limits in jumps, waves, downwinds, freestyle or speed runs.
What's unique about it:
The SuperWing is the result of dozens of prototypes and was designed to provide the most stable and the most power per square meter possible.
The design's objectives focused on stability, power and forward drive, this was achieved thru a specific Arc shape for stability, a stiff frame for direct response and a wing that naturally flairs out in order to fly forward as soon as the wind flows thru.
The WingSpan and Aspect ratio is specifically designed on each surface in order to provide the best handling for each size.
The unique seams construction provides an exceptional control of the profile, tension and stretch of the canopy, making a wing that very simply performs better than any other. More stable, more efficient, more rigid, and with minimal deformation over time for a wing that you can trust session after session.
Features:
Double windows made with army grade clear material. Light, durable and weather proof, can be folded with confidence and most importantly does not modify the riding characteristics thanks to the weight and stretch of the window material being very close to the one of canopy material.
Wide and stiff handles in order to easily adjust your hands position, covered with soft and comfy neoprene sleeves that can easily be replaced. Wide handles allow for easy positioning off your hands in order to adjust to the wind force
Double one pump hose for faster deflation of strut. Hoses are located in the very front of the strut to also act as a lock for the strut bladder to prevent unwanted movements of the bladder when the wing is deflated.
Stiff Leading edge for direct and efficient feel.
Canopy built under tension for the most stable profile and wing, this provides a very direct feel when riding and also ensures a very stable ride in both "matador" style riding when you simply hold the wind in the wing using the front handle and riding position.
Slightly bowed out Leading edge curvature: the slightly flatter arc ensures maximum projected surface area for maximum efficiency, while the bowed out shape provides a very stable platform.
Convex center strut: The convex shape provides not only a more ergonomic position of the rider, but also a much stiffer strut, because the the handles load is then less transversal to the strut than a straight or concave strut.
Vertical tension seams. Canopy seams are running vertically along the wing, each seam rigidifies and takes on most of the load, this provides a stiffer canopy that will have minimum deformation while riding and over time.
Product specifications
Article number

010478060118

EAN

891949900003