Naish Wing-Surfer S26 Blue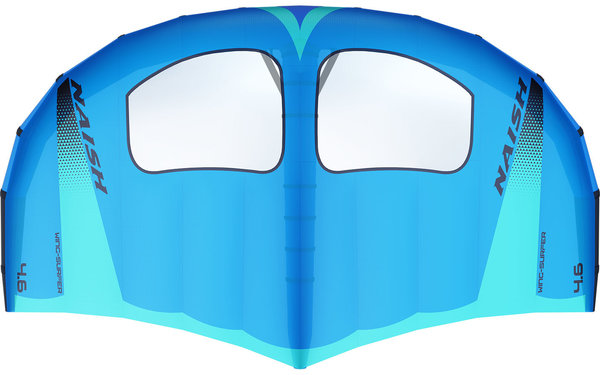 Product description
Naish Wing-Surfer S26 Blue
Wing-Surfer S26
Sup / Surf / Foil
The new Naish Wing-Surfer is designed as a sup and surf foil wing. Due to the demand and growth of the sport, they have made changes again this year. The Wing-Surfer is available in several sizes, and the windows have been enlarged for a better view, perfect for beginners and the advanced Wing-Surfer.
Also this year, the new Wing-Surfer has a simple, pump-and-go design, making you even faster on the water. They have also increased the leading edge, making it considerably stiffer, more stable and stronger.
The Wing-Surfer has more power in lighter winds, and the stiffness of the wings makes it perfect in heavier wind conditions.
Features of the Naish Wing-Surfer S26
- Simple to set up and use
- Moderate diameter leading edge for wing rigidity
- Inflated Structure
- Packs up small
Quad-Tex ripstop canopy for maximum durability
- Deeper profile for increased power
- Luff strut for balanced power and luffability
Product specifications
Article number

010481280112

SKU

8495200334030

EAN

891943000004