Naish Kiteset Triad S26 + Naish Hero








35% sale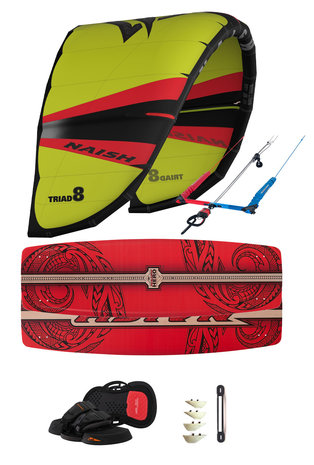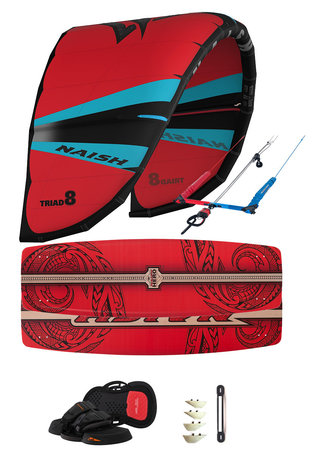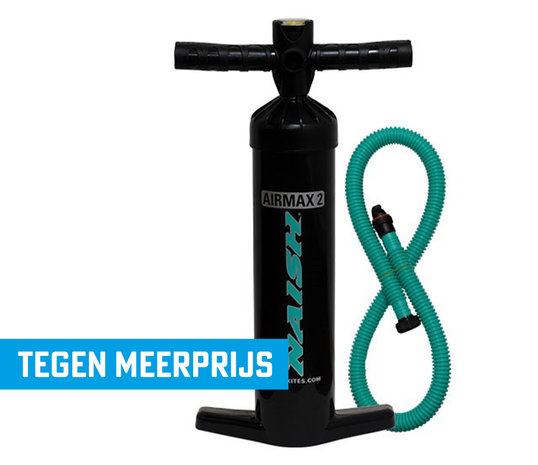 Product description
Naish Kiteset Triad S26 + Naish Hero
KITE
Even more performance and even more comfort! The Naish Triad S26 is the perfect freeride kite with which you, as a beginner, can go for years to come. This Naish kite is extremely stable and has, just like the Pivot 2021, a linear bar pressure which makes you immediately familiar with the kite. Super fast progression! Sublime up-wind performance and good elevator and hang-time make this kite also great if you are advanced and looking for a more freeride orientated kite! Just like the Pivot, this Naish Triad is also completely made of Quad-tex fabric. This cloth is patented by Naish and makes the kite stretch more resistant compared to other brands. Because of this the kite flies after 2 years of intensive use to still be exactly the same as immediately after purchase.
Our bar advice is the Naish Torque ATB bar. This bar comes with different chickenloops for big-air, freestyle and wave. The bar is made of 100% carbon which makes it extremely light and durable. The options now include 20+4m lines, ideal to fully customize the bar to your desired properties.
KITEBOARD
With the Naish Hero 2022 you'll be one of the first in plané and the last to come off the water again. This board gives you a large wind range and offers a lot of stability. The ideal combination to quickly master the sport! Light weight, reliable and above all ease of use. That's what this Naish Hero 2021 is made for. This board offers good stability and freeride characteristics as well as the possibility to jump or learn your first backrolls. All in all, this is a perfect starters kiteboard that continues to provide a long-term challenge!
We offer this kiteboard separately but also in a complete set.  
The Naish Hero in a nutshell:
- Thanks to the large wind range of this board you'll have the most proficiency days.
- It is stable and fast in plané.
- It is a perfect starter kiteboard that will certainly remain a challenge in the long run.
For this Naish kiteboard we recommend the 2021 Naish Apex bindings. These bindings can be fully adjusted to the shape of your feet and sailing style. Because of the adjustable width they are easy to personalize. This gives you a lot of grip and all movements are directly transferred to your kiteboard for optimal control.
What lenght kiteboard do i need?
| | |
| --- | --- |
| Weight kiter | Length kiteboard |
| 70 - 80 kg | 130 - 136 cm |
| 80 - 95 kg | 134 - 140 cm |
| >95 kg | >138 cm |

What's included in the kite set:
- The Naish Traid S26 in the size of your choice
- Brunotti Discovery in the size of your choice (complete with bindings, fins and handlebar)
- Gaastra Kitebar 
- Owner's manual
What's not included:
- Kite pump (can be ordered for 29,95, normal price 59,95)
- Wetsuit
- Harness
Product specifications
Article number

010497350117

SKU

849520040505

EAN

837615000025-1