Test kites & kiteboards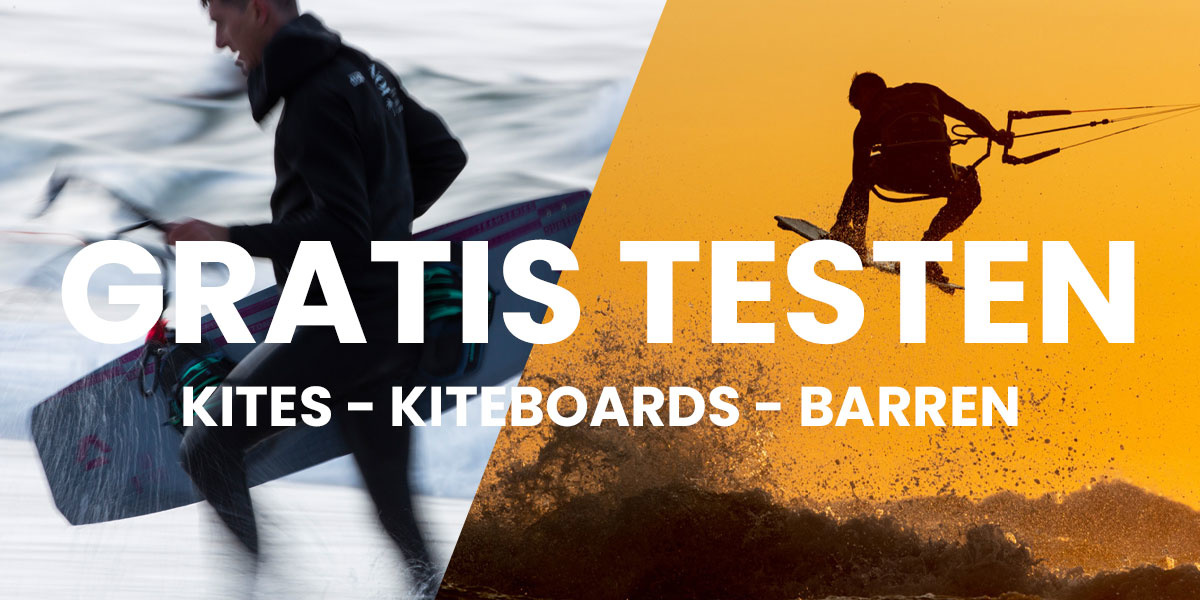 Kitesurfing is a beautiful water sport and the developments do not stop there. Now we at Eurofuncenter understand better than anyone that you don't just buy a kite or kiteboard. After all, you also want to feel a little bit about it. That is why we have a fleet of test kites and boards ready to be put to the test at our Oostvoorne location.

How works. Please contact Jeroen in Oostvoorne and reserve your kite or board. We expect you to clearly know how to handle a kite and a board.

To avoid confusion, we have a few rules:
- The kites, boards and bars are given whole and we want them back whole. Damage to the kite is therefore at your own expense.
- When collecting your test material, we ask you to fill in a small form with your details and the agreement that the costs will be borne by the tester in the event of damage.
KITES
- Duotone Rebel SLS 9 & 12
- Duotone Dice SLS 9 & 12
- Duotone Evo SLS 9 & 12
- Duotone Neo SLS 7
- North Orbit 9 & 11
-North Reach 11
- Naish Pivot 10
BARS
- Duotone click bar M
- North Navigator bar M
- Naish Torque ATB
BOARDS
- Brunotti Dimension Galactic 137
- Brunotti Pro X 138
- Brunotti Riptide 133
- Duotone Jaime 136
- Duotone Jaime SLS 139
- Duotone Select 138
- Duotone Soleil 136
- Duotone Soleil SLS 136
- North Atmos Carbon 136
We do the testing from the store at Eurofuncenter Oostvoorne. At the Brunotti Beachclub on the Oostvoornse lake it is wonderful to stay on the water, but also afterwards. Make use of our restaurant for a tasty snack and drink after your test session.