Fanatic Windsurfboard Falcon Slalom TE 2022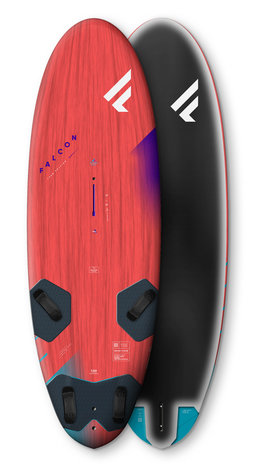 Product description
Fanatic Falcon Slalom TE 2022
RACE slalom board
FALCON TE
Sizes: 80 / 90 / 97 / 107 / 115 / 121/130 / 140
The Falcon Slalom boards are designed for total control in any situation you encounter on a racetrack - your focus remains 100% on your speed and your line, rather than your equipment.
Our R&D team has tested, tweaked and tuned every mm of the Falcon TE range to develop world champion shapes that leave all other boards in their wake.
Pierre Mortefon already proved that in 2019, when he won the PWA Slalom World Title with our red rockets. In 2021 he proved it again when he finished as PWA Slalom Vice World Champion!
For 2022 we were able to redefine the construction of our performance slalom boards resulting in a lighter and even sharper riding experience!
- vBiax Carbon Sandwich Light Finish Technology
- 4x Footstrap Premium
- Short/Medium Tuttle Box - No Fin
Product specifications
Article number

010493440118

SKU

9010583006666

EAN

855199900205