Fanatic Windsurfset Blast HRS 2022 + Duotone E_Pace 2021








14% sale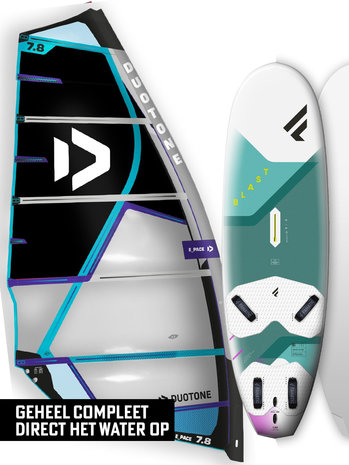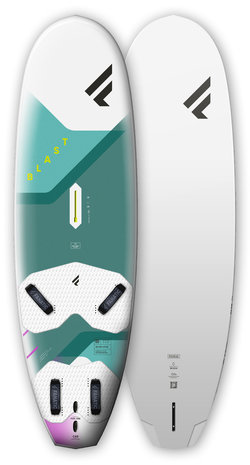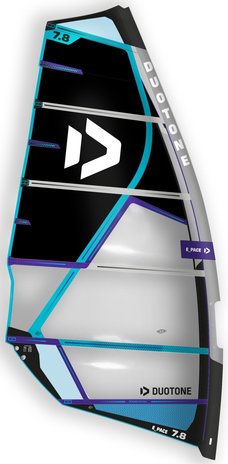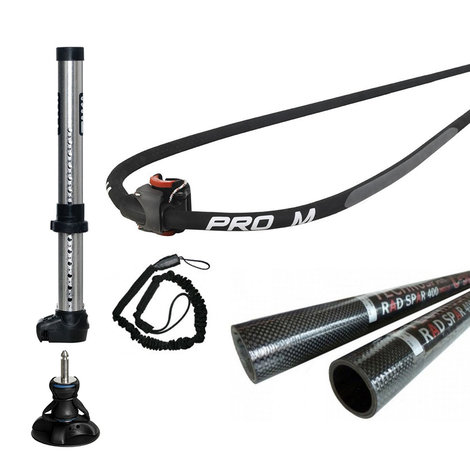 Product description
Fanatic Windsurf Set Gecko HRS 2022 + Duotone E_Pace 2021
What's in this windsurf set
Board: Fanatic Blast HRS 2022
Sizes: 100 /115 /130 /145
The parallel rail concept delivers great freeride performance and effortlessly combines speed with pure fun. Like its Stubby Wave siblings, the narrower width compared to equivalent freeride boards gives the Blast a higher level of planing efficiency. The wider nose and retracted tail provide quick acceleration, but also a stable platform, giving you speed and control over choppy water. Push as soft or as hard as you want in the turns and the Blast responds immediately, letting you jibe or steer with ease. A board with unprecedented performance.
Sail: Duotone E-Pace
The brand new E_PACE is exactly the kind of athletic freeride sail that makes windsurfing so fascinating and uncomplicated: easy to rig, acceleration like an e-motor and planing without pumping. Combined with the competitive speed potential and playful handling of a no-cam sail. This is pure windsurfing, with a lot of thrust, speed and the special ease for sporty maneuvers. On MAX trim, however, it offers endless speed and control, even when overpowered, thanks to its decidedly loose rear end. Ergo it is an ideal sail in combination with the Fanatic Blast.
What else is included with the windsurf set:
- Mast extender
- Mast foot with Universal pin
- Boom in the recommended length to match the sail size chosen
- Mast in the recommended length to match the sail size chosen
- Pick-up cord

Extra options:
- As an option, you can choose a mast with 50% more carbon for more performance.
This set is delivered complete to your home or can also be picked up at one of our branches.
Product specifications
Article number

010487080125

SKU

855121000006-1

EAN

855121000006-1