Duotone Windsurfing Windsurfzeil Super Star Stargazer Edition 2021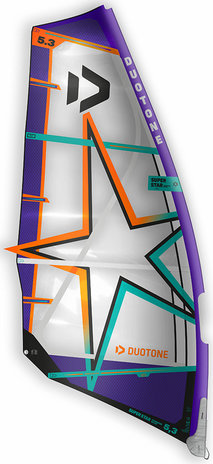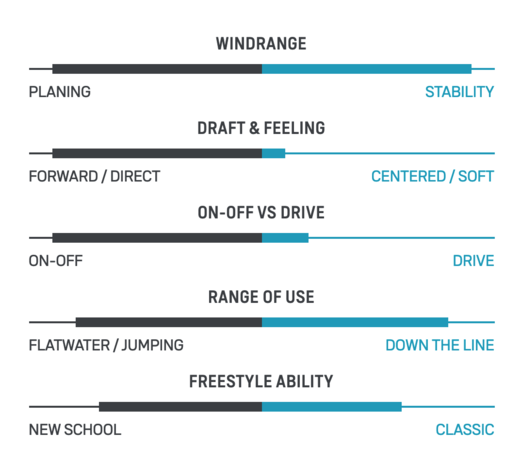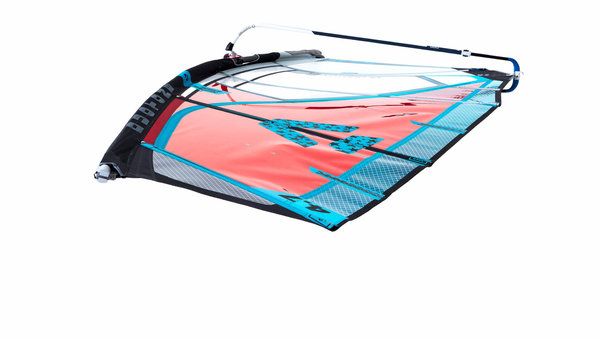 Product description
Duotone Super Star Stargazer Edition 2021
SUPER STAR an iconic name from the past is back!
The brand new Super Star replaces the Super Session, and with 4 battens (except the 6.2 m2) the sail is sportier and more modern. As a basis it has been developed as a wave sail, but due to the new profile where the pressure point is placed more towards the mast (more forward draft), the sail has a much larger deployment range. This makes the sail not only suitable for the perfect wave conditions, but also works great in gusty and sometimes underpowered onshore conditions. Also great to use as a freewave bump & jump sail on inland water.
Whether you're a NEW skool surfer or old skool on the back foot... it's all possible with the Super Star and the Super Star Stargazer Edition. Both sails convince in performance, handling and control!
Specifications:
| | | | | | | | | | |
| --- | --- | --- | --- | --- | --- | --- | --- | --- | --- |
| SIZE | 3.7 | 4.0 | 4.2 | 4.5 | 4.7 | 5.0 | 5.3 | 5.7 | 6.2 |
| TREE | 148 | 150 | 154 | 158 | 160 | 164 | 166 | 176 | 182 |
| LUFF | 360 | 374 | 380 | 390 | 406 | 414 | 430 | 438 | 448 |
|   | • | • | • | • | -- | -- | -- | -- | -- |
| BATTEN | 4 | 4 | 4 | 4 | 4 | 4 | 4 | 4 | 5 |
| WEIGHT | 2.90 | 3.00 | 3.10 | 3.20 | 3.30 | 3.40 | 3.50 | 3.60 | 3.90 |
| MAST TYPE (BEST/ALT.) | PLATINUM / GOLD>SILVER | PLATINUM / GOLD>SILVER | PLATINUM / GOLD>SILVER | PLATINUM / GOLD>SILVER | PLATINUM / GOLD>SILVER | PLATINUM / GOLD>SILVER | PLATINUM / GOLD>SILVER | PLATINUM / GOLD>SILVER | PLATINUM / GOLD>SILVER |
| MAST GEO (BEST/ALT.) | RDM/-- | RDM/-- | RDM/-- | RDM/-- | RDM/-- | RDM/-- | RDM/-- | RDM/-- | RDM/-- |
| MAST LENGTH (BEST/ALT.) | 340/370 | 370/400 | 370/400 | 370/400 | 400/-- | 400/-- | 400/-- | 430/-- | 430/-- |
[powr-popup id="65859be2_1637758684"] [powr-form-builder id="735d95b2_1637758837"]
Product specifications
Article number

010466990121

SKU

9010583010304

EAN

855123000008