Duotone Kiteboarding Kite Juice C13 Yellow 2022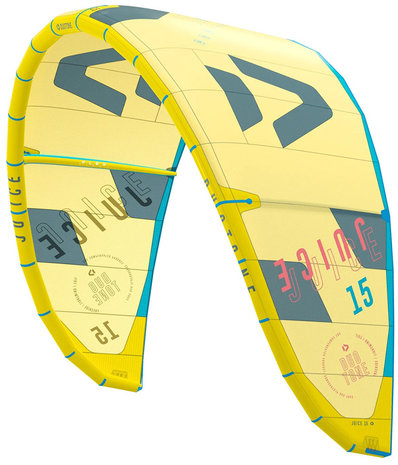 Product description
Duotone Kiteboarding Juice C13 2022
For those who don't want to miss a session! This light weather kite has a lot of power per m2 and does not feel heavy or bulky. We were very surprised about the speed and good low-end of this kite. Due to its high aspect ratio and rigid construction, there is minimal "drag". This means that the kite is further on the edge of the wind window and you can pull well upwind with minimal pressure, even if you sometimes have the feeling that you would like to have a little extra wind. The kite reacts quickly and all movements at the bar are picked up well. Do not expect mega high jumps from this kite. But… for a long jump with a nice long float, he is your best friend.
This Juice is available in 2 editions. The standard version and the D-lab. The D-lab is 100% newly developed and is made of the new special and extremely light Aluula material. We have tested both versions and there is a clear difference. The D-lab 15m2 feels like a 13m2 and is very playful. We think the 13m2 is best suited for foiling and the D-lab really works perfectly from 5-6 knots of wind. The 15m2 is more suitable for the twintip and does not necessarily have to be a D-lab version in our opinion, since you often only take your twintip from 10 knots or more.
As far as we are concerned, this is one of the very best light weather kites at the moment and especially if you want to foil in minimal conditions. Then definitely go for the D-lab.
What are the core properties in our experience?
Walks altitude easily in minimal conditions
Large wind range and a lot of power per m2
Doesn't feel like a huge light weather kite
Product specifications
Article number

010498280136

SKU

9010583080741

EAN

837615000026