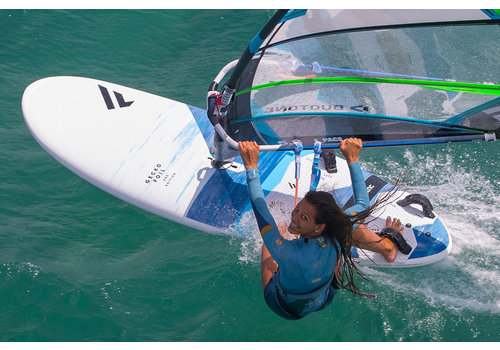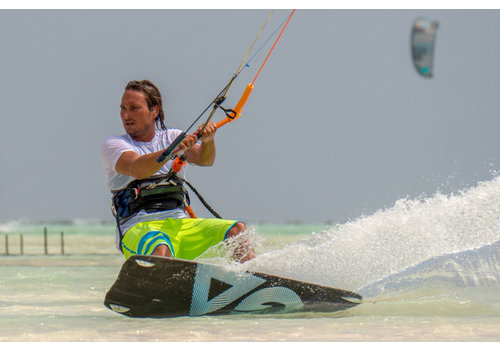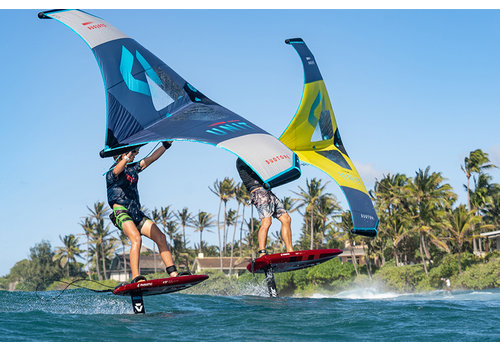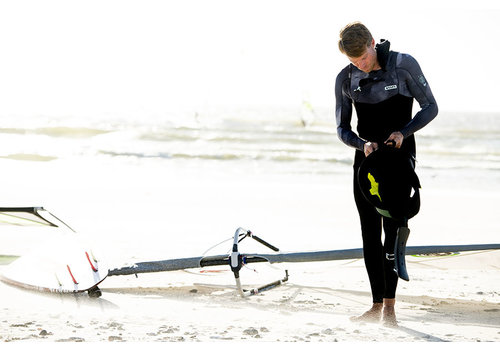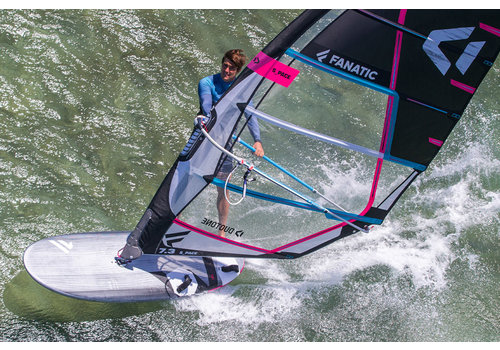 Welcome at Eurofuncenter
because we are riders too
Your Kitesurf - Windsurf - SUP - Snowboard Shop
Eurofuncenter, founded by Aad van den Berg and Hans de Vroedt in 1978, was there when windsurfing celebrated its heydays. The first branch and now the head office is located at the Zevenhuizerplas. At that time the Mecca for windsurfers from Rotterdam and surroundings. The company quickly developed into a total supplier of fun sports such as snowboarding, kite surfing and skiing. Eurofuncenter has 2 locations at the Zevenhuizerplas and the Oostvoornse Meer. Our crew consists of men and women who all practice the sports we sell. Because we are riders too...   
Windsurfing
One of the biggest sports hypes the Netherlands ever had was windsurfing and it's back. In the 80s you could really walk over the boards on the water. Eurofuncenter was and still is there. With a nice extensive collection of Fanatic, Tabou Surfboards, Gaastra-Sails and Duotone Sails we can serve every windsurfing wish. Besides the regular windsurfboards you can also come to us for advice about foiling with a windsurfboard.
Kitesurfing
Still a growing sport and once you hang on to a kite you are sold. The sport is still evolving with better kites and boards. We have an extensive collection of kites and kitesurfboards from Duotone Kiteboarding, Ga-Kiteboarding, Reedin, Naish and Cabrinha. 
SUP Boards
The sport for fitness fanatics and families. This accessible water sport is super fun to do and you will get fit as well. With stand up paddling you combine balance and endurance. In addition, it is also a social sport because you can go on the water with each other. We have inflatable SUP boards from Aztron, Aquatone, Fanatic SUP, Brunotti and Naish. Read also our buying tips for Stand Up Paddleboards. 
Wingsurfing
This new water sport is becoming very popular. Even among people who have never done water sports before. This sport is super easy to learn and very addictive. With wingsurf brands like Duotone, Naish and Gaastra we serve a wide audience that is interested in wingsurfing.
Wetsuits
No watersport without a good wetsuit. Whether you're an all year round watersports enthusiast or only go out on the water in the summer. We have an extensive collection of wetsuits from ION and Brunotti. Besides wetsuits we also have accessories like changing ponchos and rashguards. 
"In our shop you will find windsurf, sup, kitesurf, snowboards & ski related A-brands"
Snowboarding
Our snowboard collection consists of boards and bindings that we would ride ourselves. Just good gear that will get you going. There are no beginner boards, but there are boards that are easier to ride than others. We'll be happy to advise you on that. Besides snowboards, we've got a big collection of bindings. The eye catcher of this year is the Burton Step-On binding. Burton put a seriously good product on the market that will certainly give a lot of snowboarders a lot of pleasure. At Eurofuncenter you can find among others snowboards by Jones, Burton, Yes and Nidecker.
Ski
We have extensive collections of skis for both beginners and advanced skiers. Besides skis from Atomic, Fischer, Salomon and K2 we also have ski goggles from Oakley and Anon, ski helmets and ski clothing to complete the picture.
Beach, Street & Snowwear
Of course you like to wear your sports. We have put together a collection of beach and streetwear from renowned brands such as Ripcurl, Quiksilver, O'Neill, Protest, Roxy and, for example, Reef for the slippers. For both men, women and children. In addition, we have extensive collections of winter clothing from brands such as Picture Organic Clothing, Burton, 8848, O'Neill, Volcom, Roxy and Quiksilver.
Kitesurfschool
A sport starts with a good base. That is why we started the eurofun-academy. Our teachers are VDWS certified. Our base is Brouwersdam which is perfect to learn kiteboarding well and safely. Do you want to learn kiteboarding quickly and safely, go to this page.